Embedded payments built by software people for software people.
Welcome to the world's first truly fair embedded payments integration. We're dedicated to the industry changing mission of putting more revenue from your transactions into your pocket.
Avoid the "Lock- in-Ladder" with transparent pricing & control
Avoid the "Lock- in-Ladder" with transparent pricing & control*
SaaS Share of Payments = Zero
SaaS application requires the ability to process a payment
Product or engineering selects a gateway and integrates
Merchant signs up for a processing account with a third party





SaaS Share of Payments < 25%​
SaaS company discovers revenue opportunity in monetizing payments
Negotiate with new payments provider to receive a share of merchant fees
Transition merchants from initial solution to new platform, navigating non-competes



SaaS Share of Payments - 50%​
SaaS company processing volume grows, a better revenue share is available
Negotiate and integrate with yet another payments provider
Payments provider still "owns" the merchant (your customer)
SaaS Share of Payments > 70%​
Technical and legal portability of merchant contracts (you own your customer)
Economics that scale with your volume, the more you process the lower our costs
Ability to grow into registered PFAC without changing technology or partner
Scale, breadth, & depth without complexity
We didn't reinvent the wheel, but we've abstracted complexity from reliable scaled systems to make it technically simple.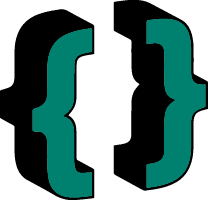 Easy to Consume REST API
pair program with our engineer
Best in Class Hardware
multiple options with powerful SDKs
Solve Complex Funding Scenarios
with Instructional Funding
Manage your Payments Business
with both a partner and merchant portal
Quickly Evolving Platform
new feature development at your pace
We're a group of people who have gone down the payments journey before, and that's why we're so committed to helping you with yours.
Brandon Lloyd
Chief Executive Officer

Three-time SaaS/Payments founder with successful exits. Former senior executive responsible for PFAC, WISO, RISO, Embedded Payments, and Agent businesses for a Fortune 100 fintech leader.
Derek Victory
Chief Technology Officer

A 20 year senior engineer and former Chief Architect that has personally coded 15+ payments integrations. He's spent years learning the complex, siloed tools we are abstracting for developers.
Danielle Madison
Head of Partnerships

Founding employee of SaaS startup and lead partnership producer with over 13 years of SaaS/payments experience. She's well versed in listening to clients and helping to solution towards tangible outcomes for partners.
Miles Wellesley
Chief Operations Officer

Founding employee of one of world's largest investing platforms where he served on their risk and compliance committees.
Payments infrastructure built on top of a gateway with over $100bn per year of payments volume, risk systems underlying trillions in financial activity, and industry trusted settlement controls.
*Data on this page derived from advisory services